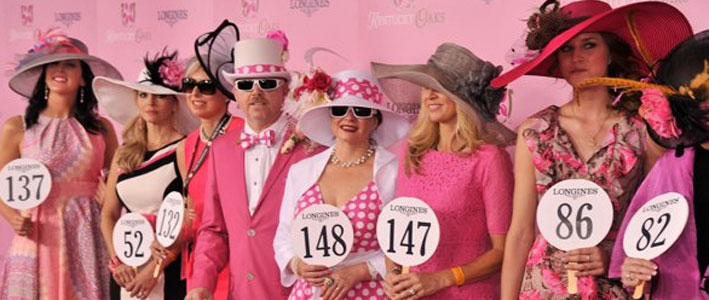 Horseracing Betting on Daily Double Exotic Wagers
A daily double is a type of wager that horse tracks offer. Bettors choose the winning horse for two distinct races, as designated by the track for that day. Each day, the track chooses its Daily Double, which may be two consecutive races but can also occur at different points throughout the horseracing betting schedule. Ready to learn how to bet Daily Double Wagers?
Inside Scoop for Horseracing Betting on Daily Double Exotic Wagers
Did you miss American Pharoah win the #Preakness? We've got you covered: http://t.co/KgJ2WvP9pv https://t.co/91xFIc9Y8R

— USA TODAY Sports (@USATODAYsports) May 16, 2015
The daily double dates all the way back to 1931, when Connaught Park Racetrack in Ottawa started making the first two races of the day a "Daily Double" to lure spectators earlier in the day, so they could stay for the whole schedule. This bet is carried out in pari-mutuel fashion, as the number of possible outcomes is calculated by multiplying the number of entries in the first race by the number of entries in the second race.
How to Use Daily Double Horse Racing Betting Odds to Win?
For many years, there were no other exotic wagers beside the daily double. Picking the correct winner in both races led to an elevated payout. The next exotic bet to emerge was the exacta, which required picking the first- and second-place finishers in order correctly. Only a few of these exotic bets were offered each day initially because of the technological limits of the early tote boards. When computers came into play, such bets as the trifecta (top three places in order), superfecta (top four in order) and the pick 6 emerged as well.
These wagers offered bigger payoffs, dwindling interest in the daily double. However, the daily doubles are still common features at tracks and sometimes occur more than once a day. A variant is the "late double," which includes the last two races of the day, and another is the "rolling double," which starts with every race on the program except for the very last one. The daily double also grew into the Pick 3 or Pick 4 bets, in which bettors choose the winning horses in three or four races in a row. These wagers also are frequently offered on a rolling basis, as on races 1 through 3, or 5 through 7 and so on.
In some cases, doubles are also offered on races that take place on different days. One of the most well-known examples is the Oaks-Derby Double, which Churchill Downs offers for the Kentucky Oaks and the Kentucky Derby. The Oaks takes place on the day prior to the Derby, which always takes place on the first Saturday in May.
Because of their lower probability, these exotic bets offer higher payouts. They also offer some relief from the routine of simply watching race after race. People who do a significant amount of research into the horses for each day and happen to identify some races in which an exotic has a higher likelihood of success end up supplementing their profits with the higher payouts that these offer. Simply picking some horses at random because of a hunch can also pay off – but it's not a solid routine for people looking to turn horse racing into more of a reliable income stream rather than an occasional hobby.
Some people add the exotic bets in small amounts to their other bets that have lower payouts but are more likely to come through if information from research holds true. This adds a little bit of interest to the day because if they do pay off, losses from other, lower-risk bets are compensated for as a result. Over time, people develop a rhythm as to which type of exotic best fits their personality and their betting interests. Finding a way to blend these bets into the rest of your racetrack strategy is a great way to build a long-term record of success at the track.