Top ACC Teams to Bet On in 2015
There are plenty of questions surrounding NCAAF betting fans and the ACC ahead of the new season, following the departure of Jameis Winston and a host of key players from various teams in the conference. As was the case in 2014, the expectation is that the ACC will have a representative in this year's four-team college football playoffs, but to do that, we will have to find the team that is likely to win the conference title and hoist the ACC flag in the playoffs.
2015 All-ACC preseason team http://t.co/rCNuEDZYPZ

— ESPN ACC (@ESPN_ACC) August 24, 2015
Below are some of the best teams from the Atlantic and Coastal divisions in the conference that are likely to impress in the NCAA Football odds and challenge for the ACC title.
4. Virginia Tech Hokies
Though the Hokies managed to go just 7-6 last year, there is a good chance that they could be a much-improved unit in 2015. For starters, Virginia Tech is loaded with a team that is heavily talented and endowed in the defense, including the likes of Kendall Fuller, Corey Marshall and Brandon Facyson. After impressing with one of the best D-lines in 2014, things should even be better, as most of the starters from last year return with more experience. Second year QB Michael Brewer will not play like Winston or even Deshaun Watson, but with his reportedly improved game, he should be a serviceable leader in Virginia Tech's improved O-line. Not to forget, the Hokies have a favorable schedule, dodging the bullet, as they won't play Clemson or Florida State in the regular season. This should allow them to give a solid showing in the race for the Coastal division title.
3. Florida State Seminoles
Outside the fact that Everett Golson is among the best QBs in the ACC headed into the new season, it is really hard to pin-point what the Seminoles will be able to offer in 2015. This is mainly because they lost a ton of talent in the offseason, specifically seeing 12 starters exit the FSU squad. Making matters worse, Florida State's toughest road games both come against top-tier conference opponents in Clemson and Georgia Tech. If the Seminoles can sweep both road games, then Florida State fans can almost be assured of a slot in the ACC title game. If not, which is actually the most plausible option, then Clemson is most likely to take the Atlantic title and get a shot of clinching the ACC Championship. Either way, Jimbo Fisher should once again lead his team to a double-digit win season, but repeating as divisional and conference champs for the third year in a row looks very unlikely for the Seminoles.
2. Georgia Tech Yellow Jackets
The Yellow Jackets have been a good defensive team in the ACC over the recent years, and with the expected return of nine of 11 starters on defense from last season's good defense, another tough defensive unit can be expected from them. Offensively, the return of quarterback Justin Thomas (who was responsible for nearly 100 percent of last year's offensive production, amassing 1,719 passing yards and 1,086 rushing yards), along with four-fifths of the team's solid O-line from 2014, exude a lot of hope. So although the loss of offensive pieces like DeAndre Smelter and Darren Waller will hurt, the Jackets have enough depth to repeat another double-digit season. Of course, playing Notre Dame, Clemson, Miami, Virginia Tech and Florida State won't be easy, but if Tech can go 6-0 against their Coastal foes (which is predictably possible, then reaching the conference championship game should be possible.
1. Clemson Tigers
Everything is well setup for the Tigers to claw their way to the top of the ACC. Primarily, Clemson leads all schools in the Conference with five selections to the 2015 All-Atlantic Coast Conference Preseason Football Team, including 2015 ACC Preseason Player of the Year, QB Deshaun Watson. Helping Watson in the offense is a pair of star receiving corps in Mike Williams and Artavis Scott, both coming off solid seasons in 2014.
If the QB can stay healthy, and the reportedly improved Clemson defense plays better D in 2015, we should expect a better performance from this team, especially in its big games like against FSU. And if that won't be enough, the Tigers have a genius of a coach in  Dabo Swinney, a man who has led Clemson to four successive double-digit wins over the past four regular seasons. Additionally, Swinney has also helped the Tigers to beat LSU, Ohio State and Oklahoma in his last three bowl games. If you add all that up, you find a Tiger team that looks destined to make a lasting kill in the ACC.
• 2015 ACC Championship Game Finalists:
Clemson (Atlantic Winners) vs. Georgia Tech (Coastal Winners)
• 2015 ACC Championship Game Winner:
Clemson
Concluding Remarks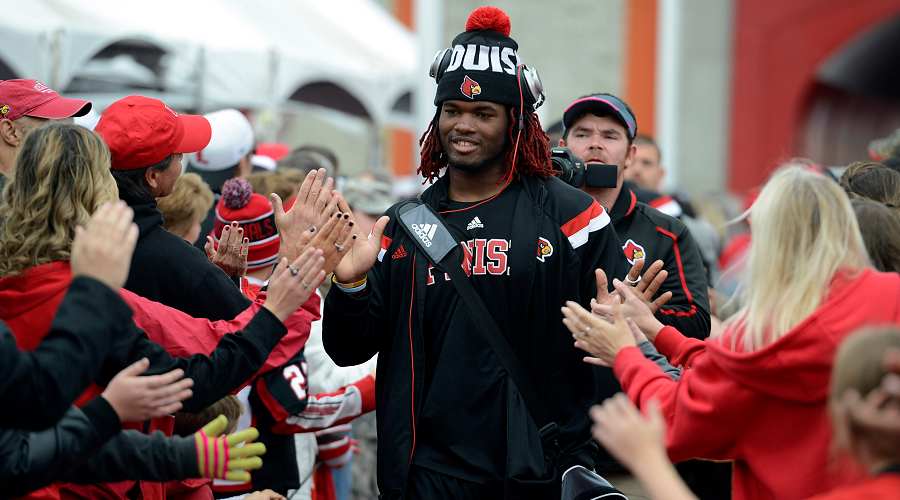 The Louisville Cardinals, Pittsburgh Panthers, Miami Hurricanes, Duke Blue Devils, NC State Wolfpack and the North Carolina Tar Heels also look to be solid sleeper teams in the ACC, all having the potential to surprise us with decent winning marks in their respective divisions. However, due to a varied number of issues such as quarterback challenges, tough divisions, poor defenses or offenses and subpar coaching; these teams are likely to amount to good teams, rather than best teams. Essentially, that's the reason we are sticking with the Clemson, Georgia Tech, FSU and Virginia Tech as the top 4 teams, of course with the possibility of a switch in the order of seniority.