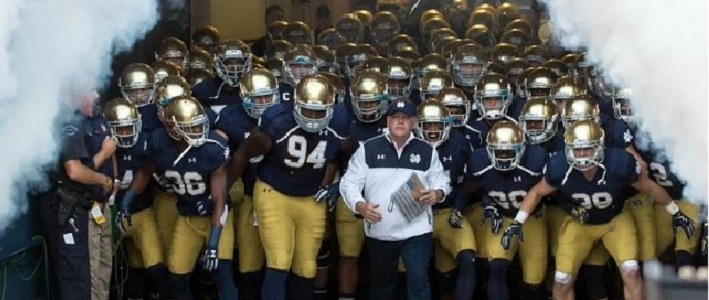 NCAAF Betting: What will be of these dissapointing 2014 Teams?
The new college football season is dawning on us and, understandably, most NCAAF betting enthusiasts are in a happy and forgiving mode, willing to forget the past and focus on being hopeful about the teams and players they support. Certainly, there's nothing wrong with that, considering every year presents us with a handful of solid come-backs and bounce-backs from funky performances in the previous seasons.
Nevertheless, the common logic about wagering on a college football line is that a team with success in the past year is more likely to be motivated to succeed in the next year, just in the same way floppy performances from a past season orientate teams to disappoint in the next season. In line with this proven school of thought, here are the biggest college football disappointments from last season that you should be wary of in your 2015 NCAAF odds :
Oklahoma Sooners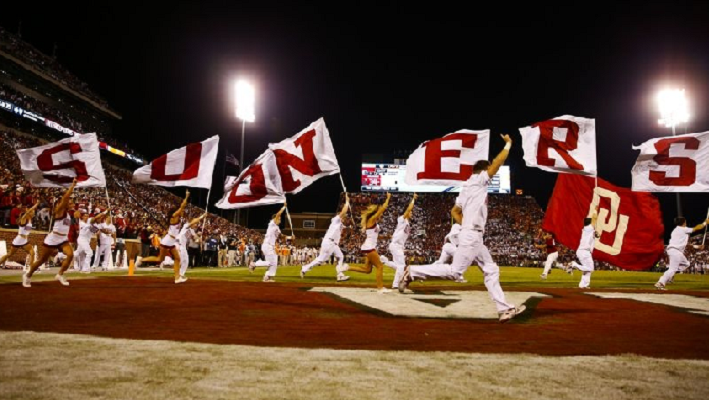 Despite being hotly tabbed as one of the teams to make it to the inaugural 2014-15 college football playoffs, the Sooners disappointed exceedingly, falling out of the Big 12 title race way too early and finishing the season with one of the worst records in Bob Stoops' tenure with OU since 1999. In 2015, the Sooners return with some decent starters, including star running back Samaje Perine, plus some good recruits, but based on TCU and Baylor's solid contention in the Big 12, Oklahoma could find itself playing third fiddle (or even worse) in the conference.
Thirty-five more days. Five more Saturdays. #onlyONE Oklahoma. #OUDNA pic.twitter.com/2wNpLINPAT

— Oklahoma Football (@OU_Football) August 1, 2015
Virginia Tech Hokies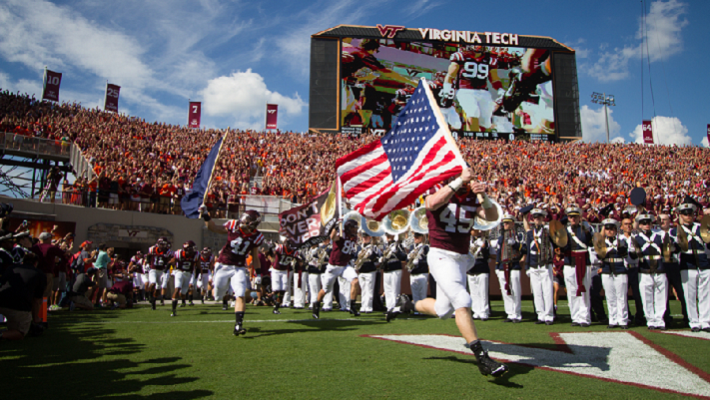 For all the talent of its highly-ranked defensive unit and the much-talked about win over the Ohio State Buckeyes (the reigning National Champions, in 2014), the Hokies failed to amount to a title-contending team, finishing the season on a dismal 7-6 overall mark. So although Virginia Tech's defense could still be among the best in the nation in 2015, their iffy offense that lacks a solid quarterback is likely to limit the ceiling of their performance, as has perennially been the case since winning the ACC title in 2010.
Michigan Wolverines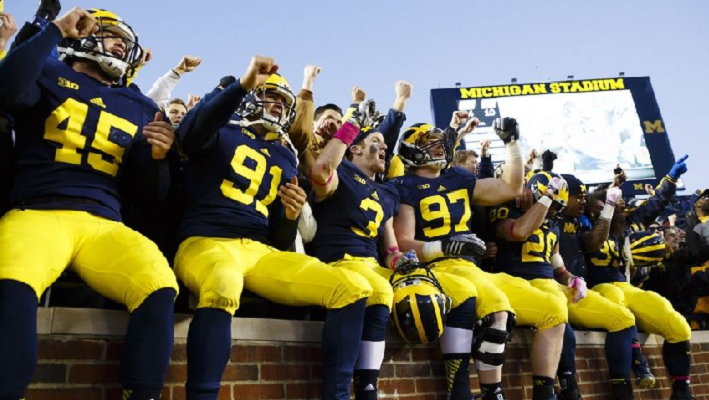 Jim Harbaugh is a stellar coach that deserves every bit of praise he's been getting since leaving the NFL to join the Wolverines, his Alma Mater. However, the Wolverines weren't able to get sufficient talent from the 2015 recruiting class, and the returning starters from the pathetic 5-7 finish in 2014 have more questions than answers to Michigan's problems. Having Harbaugh in the team will motivate the players and fans to rally behind the team, which could translate to around 3-or-so more wins on top of their mark last year. But as far as rising to the point of challenging the likes of Ohio State, Michigan State and Wisconsin is concerned, Michigan supporters (including the very hopeful diehards like you) will have to wait longer, probably for one or two more years.
Florida Gators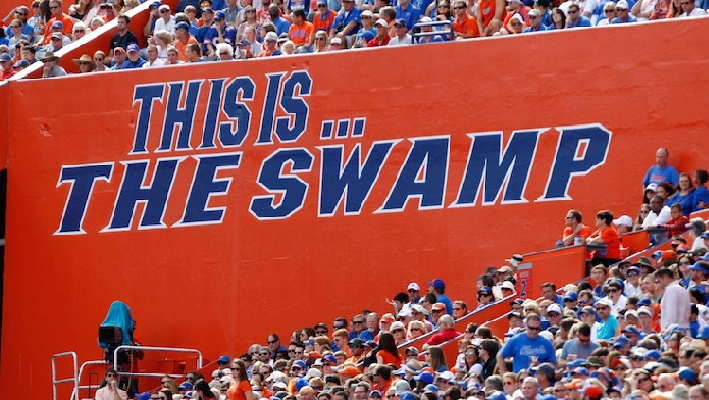 Jim McElwain was a good hire for the Gators, and just like the transitioning Wolverines, the Gators should be a good team in a year or two. But for now, there are too many issues that need to be fixed in the team, especially in the offensive side of things, so expecting the Gators to make a giant leap from their 7-5 mark in 2014 will possibly just get you into losses in the NCAA lines.
Miami Hurricanes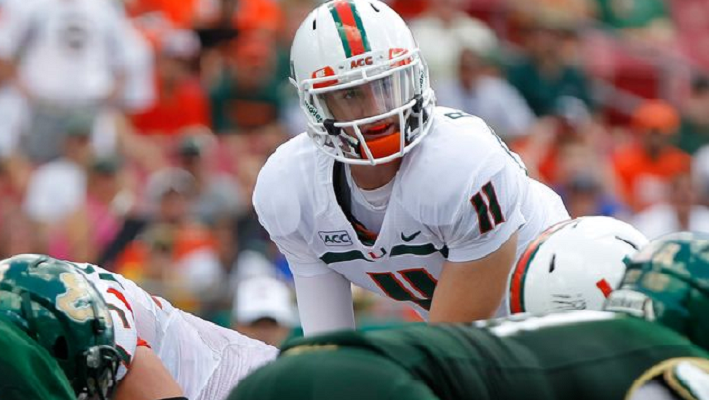 Since joining the Canes in December 2010, coach Al Golden has compiled an uninspiring 28–22 record, including three bowl losses. His 2013 season was probably the best one in Miami, as he led the team to a 9-3 (5-3 ACC), good for second-best in the Coastal Division, but even in that year, the Canes lost 36-9 in the Bowl games at the hands of Louisville. 2014 was no different, as Miami started the season with a decent 6-3 record before reeling off four straight losses that saw them finish the season on a 6-7 mark. With not much talent to work with in 2015, and the ACC still being a tough conference, it doesn't look like the tide will be changing for the better for Golden's unstable Hurricanes.
Notre Dame Fighting Irish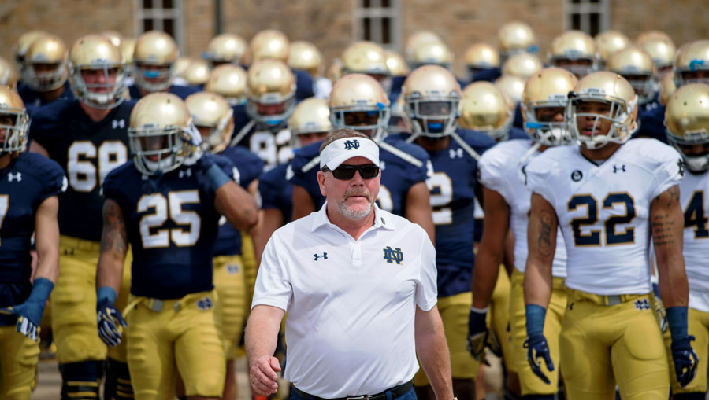 Malik Zaire showed promising signs when he took over as the starting quarterback in place of Everett Golson, who is now with the Seminoles. It, however, remains to be seen if Zaire is able to lead the team to a better record than the 7-5 regular-season mark tallied by Golson, who had actually started the season brightly on a 6-0 run before crumbling down in the final stretch. Not to mention, Zaire will be inheriting an offensive line that lost some key pieces and a shaky defensive line that was partly to blame for from Notre Dame's collapse in the final half of the season, as it allowed 44.5 points per game down the stretch. As an Independent Program, Notre Dame has the opportunity of sneaking its way into solid relevance this year, more so if Zaire can live up to his hype. Still, with a number of uncertainties facing the Fighting Irish squad and how they can perform, cautious optimism is highly recommended for Notre Dame's supporters.
Stanford Cardinals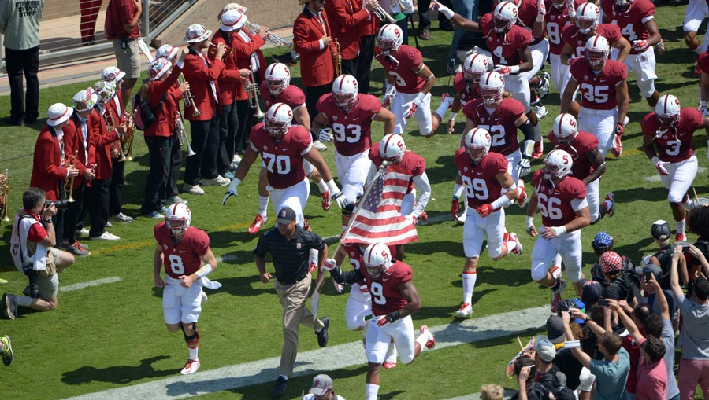 After collecting back-to-back Pac-12 Championships in 2012 and 2013, it looked like Stanford was ready to take extend its dominance beyond the conference in 2014. Unfortunately, that never came to pass, as the Cardinal imploded against all kinds of opponents last year, finishing the season with an overall mark of 8-5. Like the Hokies, the Cardinal often enter most seasons with good defensive units, and 2015 is no different, but their inability to solve their offensive woes has cost them on several occasions, as was witnessed in 2014. At best, returning quarterback Kevin Hogan was an average performer in 2014, so unless he can find some really good form in 2015 (and get sufficient support from his targets), the Cardinal will probably just be repeat their underachieving 2014 performance as a slightly above-average team.
Sources:
CSNwashington.com: http://www.csnwashington.com/blog/virginia-tech-talk/could-years-defense-be-virginia-techs-best
USAToday.com: http://www.usatoday.com/story/sports/ncaaf/2015/01/15/quarterback-kevin-hogan-to-return-to-stanford/21821087/