Islanders vs Maple Leafs Pick NHL Betting Odds
It's hard to believe, but we are fast approaching the midway point of the season. The cream has started to rise to the top, while the struggling teams sink to the bottom. The New York Islanders are much closer to the top than the bottom, but they will have a tricky road trip to Toronto on Tuesday, December 29. The face-off in the Air Canada Centre is set for 7 PM EST on TVA. Be sure to check MyBookie for the latest NHL betting odds.
The @ScotiaHockey Game Recap: The #Leafs push past the Islanders in Brooklyn. #TMLtalk READ: https://t.co/XwNO82WxIZ

— Toronto Maple Leafs (@MapleLeafs) December 28, 2015
Islanders vs Maple Leafs Pick NHL Betting Odds
On paper, you would expect the Islanders to come away with the win in this one, but they have not been a particularly good team on the road. The Maple Leafs may be struggling this year, but they are always tough to beat on home ice. Goals may be at a premium in this one, making the OVER/UNDER a pretty tricky proposition. Watch online here.
Why bet on the New York Islanders
The Islanders (19-12-5) are currently sitting in 3rd spot in the Metropolitan Division, and are putting together a pretty solid season. Where they would like to improve is on the road, as they are just 7-6-3 there this year. Things have been a little up and down as of late for the Islanders, as they are just 5-4-1 in their last 10 games. Their last game was a home ice affair against these same Maple Leafs, and they went down 3-1 in that one. The Islanders are 16-20 ATS this season, and have an O/U record of 12-21-3. The Islanders do well after struggling to score in their previous game, as they are 7-3 SU when they score 2 or fewer goals in their previous game. The Islanders are averaging 2.6 goals per game, and are giving up 2.3 goals per game.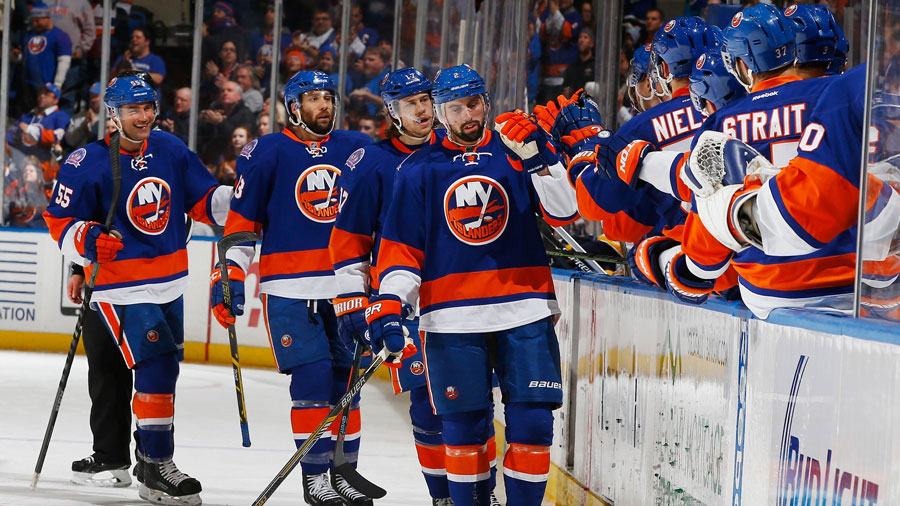 Why bet on the Toronto Maple Leafs
We are pretty much getting what we expected from the Maple Leafs (13-14-7) this season, and if truth be told, they may actually be a little better than what was being predicted. The Leafs are at the bottom of the Atlantic Division, but their 5-3-2 record in their last 10 games suggests that they are not going to be a pushover. The Leafs area pretty healthy 22-12 ATS this season, while their O/U record sits at 14-17-3. The Maple Leafs are playing a little better defensively of late, and their last two games have gone UNDER. The Leafs are averaging 2.5 goals per game, and are giving up 2.6 goals per game.
Expert Pick and Final Score Prediction
It is never easy to beat the same team twice in back to back games, which is why you have to favor the Islanders here. This match-up has seen the away team win the last two times, which is a trend that should continue in this one.
New York Islanders 4 Toronto Maple Leafs 2