baltimore ravens
Baltimore Ravens Odds, Week 12 MNF Line, Monday Night Football Spread, Super Bowl Odds | 2019 NFL Betting
NFL - Nov 21
NFL - Nov 25
ROT
TEAM
SPREAD
MONEYLINE
TOTAL
Mon 25 Nov
SPREAD
MONEYLINE
TOTAL
NFL - 1H First Half Lines - Nov 21
NFL - 1H First Half Lines - Nov 25
ROT
TEAM
SPREAD
MONEYLINE
TOTAL
Mon 25 Nov
SPREAD
MONEYLINE
TOTAL
baltimore ravens SCHEDULE


vs Jaguars
29 - 0
TV: N/A


vs Packers
26 - 13
TV: N/A

@ Eagles
15 - 26
TV: N/A

@ Redskins
7 - 20
TV: N/A


@ Dolphins
10 - 59
TV: CBS


vs Cardinals
23 - 17
TV: FOX

@ Chiefs
33 - 28
TV: CBS

vs Browns
25 - 40
TV: CBS


@ Steelers
23 - 26
TV: CBS

vs Bengals
23 - 17
TV: CBS

@ Seahawks
16 - 30
TV: FOX

vs Patriots
37 - 20
TV: NBC

@ Bengals
13 - 49
TV: CBS


vs Texans
41 - 7
TV: CBS

@ Rams
0 - 0
TV: ESPN

vs 49ers
0 - 0
TV: FOX

@ Bills
0 - 0
TV: CBS

vs Jets
0 - 0
TV: FOX NFL Network Amazon Prime Video

@ Browns
0 - 0
TV: CBS


vs Steelers
0 - 0
TV: CBS
baltimore ravens STANDINGS
Team Name
Wins
Loss
Ties
Win%
Ravens
8
2
0
.800
Steelers
5
5
0
.500
Browns
4
6
0
.400
Bengals
0
10
0
.000
baltimore ravens Roster
Player Name
Uniform
Position
Aaron Adeoye
51
LB
Otaro Alaka
50
LB
Mark Andrews
89
TE
Anthony Averett
34
CB
Chris Board
49
LB
Terrell Bonds
38
CB
Tyus Bowser
54
LB
Miles Boykin
80
WR
Nick Boyle
86
TE
Bradley Bozeman
77
C
Marquise Brown
15
WR
Orlando Brown Jr.
78
T
Josh Bynes
57
LB
Brandon Carr
39
CB
Chuck Clark
36
S
Morgan Cox
46
C LS
Randin Crecelius
60
G
Gus Edwards
35
RB
Parker Ehinger
70
G
DeShon Elliott
32
S
Justin Ellis
71
DT
Christopher Ezeala
30
RB FB
Jaylon Ferguson
45
LB
L.J. Fort
58
LB
Robert Griffin III
3
QB
Demone Harris
91
LB
Justice Hill
43
RB
Marlon Humphrey
44
CB
Hayden Hurst
81
TE
James Hurst
74
G T
Mark Ingram II
21
RB
Bennett Jackson
33
S
Lamar Jackson
8
QB
Tony Jefferson
23
S
Matt Judon
99
LB
Ufomba Kamalu
92
DE
Sam Koch
4
P
Anthony Levine Sr.
41
S LB
Daylon Mack
94
DT
Byron Marshall
47
RB
Iman Marshall
37
CB
Pernell McPhee
90
LB
Trace McSorley
7
QB
Patrick Mekari
65
G
Chris Moore
10
WR
Mike Onuoha
59
LB
Patrick Onwuasor
48
LB
Domata Peko Sr.
96
DT
Marcus Peters
24
CB
Michael Pierce
97
DT
Ben Powers
72
G
R.J. Prince
61
G
Patrick Ricard
42
RB FB
Jordan Richards
28
S
Seth Roberts
11
WR
Charles Scarff
85
TE
Jaleel Scott
12
WR
Zach Sieler
95
DT
Matt Skura
68
G C
Jimmy Smith
22
CB
Fish Smithson
N/A
S
Willie Snead IV
83
WR
Ronnie Stanley
79
T
De'Anthony Thomas
16
WR
Earl Thomas III
29
S
Brynden Trawick
31
S
Justin Tucker
9
K
Jihad Ward
53
DT
Antoine Wesley
84
WR
Brandon Williams
98
DT
Chris Wormley
93
DE
Marshal Yanda
73
G T
Tavon Young
25
CB
baltimore ravens Injuries
Player Name
Position
Status
Michael Pierce
DT
Doubtful
Marquise Brown
WR
Questionable
Chris Moore
WR
Questionable
Most recent posts
Baltimore Ravens Odds, MNF Week 12

---

Conference
American Football Conference (AFC)
Division
AFC North
Founded
1996
History
Baltimore Ravens: (1996–present)
Arena
M&T Bank Stadium
League Titles
2 Super Bowl championships (2)
2000 (XXXV), 2012 (XLVII)
Conference Titles
2 (AFC) 2000, 2012

Ravens vs Rams 2019 NFL Week 12 Lines & Pick for Monday Night
The current NFL betting favorite at Mybookie to win the 2019 NFL MVP Award is Baltimore Ravens quarterback Lamar Jackson, and the Heisman winner gets to show his candidacy to a national audience on Monday night as the Ravens visit the Los Angeles Rams.
How to Bet Ravens vs Rams NFL Week 12 Odds & Game Info
Ravens vs Rams Last Meeting
This will be the first time the Ravens play the "Los Angeles" Rams because the last meeting was in 2015 when the Rams were still in St. Louis. Baltimore won it 16-13 as Justin Tucker hit a 47-yard field goal as time expired. Baltimore was down 10 in the fourth quarter.
Rams quarterback Case Keenum fumbled when hit by Courtney Upshaw, and teammate Lawrence Guy recovered at the St. Louis 41 with 54 seconds to go. Joe Flacco moved the Ravens to the 29 — injuring his knee along the way — before Tucker delivered the game-winning kick.
Why Bet on Baltimore?
The Ravens rushed for 263 yards in their 41-7 win over Houston in Week 11. Baltimore, with 2,038 rushing yards through its first 10 games of the season, is the seventh team since 1970 and first since the 1978 New England Patriots (2,029 rushing yards) with at least 2,000 rushing yards in its first 10 games of a season. The Ravens' 2,038 rushing yards are the fifth-most through a team's first 10 games of a season since 1970.
Lamar Jackson completed 17-of-24 passes for 222 yards and four touchdowns in the win, adding nine rushes for 86 additional yards. His seven straight games with at least 60 yards rushing is a new NFL record by a quarterback. Jackson has 1,483 career rushing yards, surpassing Cam Newton (1,447) for the most by a quarterback in his first two seasons in NFL history.
Mark Ingram rushed 13 times for 48 yards in the Ravens' win, adding three receptions for 37 additional yards and two touchdowns. Ingram's four targets matched his season high. The receiving scores were his first of the year. Ingram was left all alone on the first, a 25-yarder on a coverage bust. For the second, a 12-yarder, Ingram found the sideline and ducked under a tackle before extending for the plane. He's now up to 10 total scores through 10 games. Gus Edwards rushed eight times for 112 yards and a touchdown in the win. He had a 63-yard scoring run.
On a Streak
Coach John Harbaugh said WR Chris Moore (thumb) has a chance to suit up Monday night against the Rams. Moore hasn't played since Week 9.
In a span of five weeks, the Ravens have beaten very good teams in the Seattle Seahawks, New England Patriots and Houston Texans. Baltimore has decimated three teams whose combined record is 23-7, outscoring them by an average of 21.6 points. By collapsing the pocket and playing tight coverage, the Ravens' defense held Russell Wilson, Tom Brady and Deshaun Watson to a combined 70.8 passer rating.
Team Stats
Offense
Points per Game: 34.10
Passing Yards: 224.80
Rushing Yards: 203.80
Yards per Play: 6.39
Defense
Points per Game: 19.60
Passing Yards: 238.60
Rushing Yards: 94.30
Yards per Play: 5.60
Why Bet on LA Rams?
The Rams kept their playoff hopes alive with a 17-7 home win over Chicago last Sunday. On a night when the Rams were missing two of their starting receivers and had a reworked offensive line, Los Angeles (6-4) ran it on 65.4% of its plays (34 of 52). That is the highest run percentage in Sean McVay's three seasons as coach and only the fourth time they have gone to ground more than 60% of the time.
Todd Gurley had 25 carries for 97 yards and a touchdown and caught three passes for 36 yards. The Rams made a point to feature Gurley after his light Week 10 workload. He touched the ball on 12 of the first 17 plays and rarely came off the field, playing 75 percent of snaps. Gurley converted a goal-line carry for his touchdown.
Jared Goff completed 11-of-18 passes for 173 yards with an interception. His interception was an ill-advised throw under pressure that went directly to Roquan Smith. Goff was playing without much of a supporting cast with Robert Woods a surprise inactive. He's had a rough start to November, with no touchdowns and three interceptions over the last two games. Woods was out for personal reasons and not clear if he will play here.
Some Good News
The Rams offensive line averaged a pass-block win rate of 53.7 percent through 10 weeks. On Sunday night against the Bears, their pass-block win rate jumped to 78.6 percent, their best rate of the season. The Rams ran play action on 47% of their dropbacks vs. Chicago. Their average entering the game was 26%. That probably helped with the pass blocking.

McVay expects fellow wideout Brandin Cooks (concussion) to return for Week 12 against the Ravens. Cooks has missed the last two games but was running routes ahead of the Sunday night Week 11 win over the Bears.
Aaron Donald was named NFC Defensive Player of the Week for Week 11. Donald had a pair of sacks, couple tackles for loss, and a pass breakup. Donald has a sack in five consecutive games, which is tied for the longest streak of his career.
Team Stats
Offense
Points per Game: 24.30
Passing Yards: 269.80
Rushing Yards: 97.60
Yards per Play: 5.68
Defense
Points per Game: 19.80
Passing Yards: 235.50
Rushing Yards: 89.10
Yards per Play: 4.82
Ravens vs Rams 2019 NFL Week 12 Betting Trends
Home team is 3-1-1 ATS in their last 5 meetings
Ravens are 5-1 SU in their last 6 games on the road
Ravens are 4-1-1 ATS in their last 6 games this season
The total has gone UNDER in 5 of Baltimore's last 6 games against an opponent in the NFC conference
Rams are 10-2 SU in their last 12 games against an opponent in the AFC conference
Rams are 4-2 ATS in their last 6 games played in week 12
The total has gone UNDER in 4 of LA Rams' last 5 games at home
Expert Final Score Prediction for Ravens vs Rams
Baltimore Ravens 24 – Los Angeles Rams 27
---
More Week 12 NFL Betting News
---
Even More Ravens vs Rams Archived Betting Articles
---
Baltimore Ravens Recent History, News & Betting Odds
We offer the latest Baltimore Ravens Game Odds, Ravens Live Odds, This Weeks Baltimore Ravens team totals, spreads and lines. The latest Baltimore team stats, NFL Futures & Specials, including Vegas Odds the Ravens Winning the NFL Championship, Baltimore NFL News & other info on the Baltimore Ravens. So what are you waiting for Signup and Bet on the Baltimore Ravens Today!
The current NFL betting favorite at Mybookie to win the 2019 NFL MVP Award is Baltimore Ravens quarterback Lamar Jackson, and the Heisman winner gets to show his candidacy to a national audience on Monday night as the Ravens visit the Los Angeles Rams. How to Bet Ravens vs Rams NFL Week 12 Odds & Game Info When: Monday, 8:15
Read More
0 comments
---
2019/20 Baltimore Ravens Season Betting Info
This year's NFL draft is going to be historic for the Ravens, primarily because Ozzie Newsome has stepped down as the Ravens' General Manager. Eric DeCosta has taken over as the General Manager of the Baltimore Ravens, however, it's said that Newsome will still have influence over team decisions.
2018/2019 Wild Card Weekend
Sunday, January 6 2019
No. 5 Los Angeles Chargers at No. 4 Baltimore, 1:05 p.m. ET (CBS)
---
Sports in the State of Maryland
Professional Teams
NCAA Teams | Division I
---
Baltimore Ravens Betting This Week 12 Monday Night Football Odds | MyBookie Sportsbook
NFL Football Odds | 2019 Current NFL Betting Lines
AFC Teams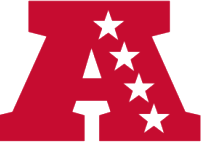 NFC Teams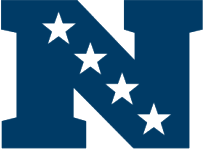 Weekly 2019/20 NFL Odds & Lines
NFL Betting Experiences @ MyBookie
4.7 out of 5 stars (based on 465 reviews)
Latest NFL Reviews
I think it's pretty cool
They really pay, it when you win. Really cool
Good Sportsbook
Sportsbook is very good with live betting and up to date odds. Only reason it doesn't get a five star is because it doesn't always offer all games any given night and sometimes take a little long to pay out a win. Other than that everything else is good!
Response from MyBookie Online Sportsbook
Hey Pat,
We appreciate the feedback! We strive to offer as many lines as possible for all sports. If there are any specific events you think we need more variety of, please let us know by contacting customer support.
Very user friendly
I love the site because of how easy it is to maneuver
Response from MyBookie Online Sportsbook
Thanks for taking the time to share your thoughts and feedback with the MyBookie family.

Write a Review
All Reviews