NBA Championship Odds, 2020 Odds to Win Championship | NBA Final Betting
NBA CHAMPIONSHIP - ODDS TO WIN - Nov 24
2019/2020 NBA CHAMPIONSHIP - TO WIN
Wager cut off: 2019 24th November 3:05 PM
NBA Odds & 2020 NBA Betting Lines

---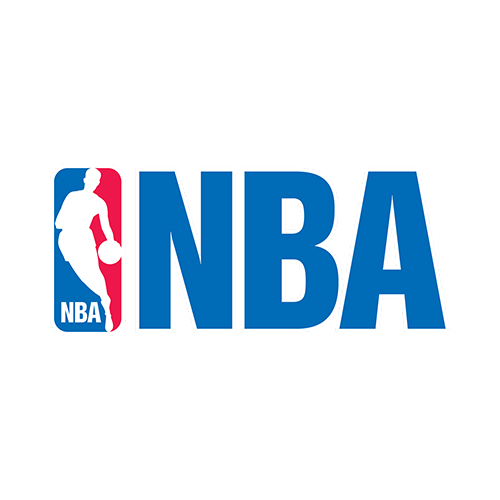 ---
The NBA Finals is the championship series of the National Basketball Association. The Eastern and Western conference champions play a best-of-seven game series to determine the league champion.

The winners of the Finals are the NBA Champions and are awarded the Larry O'Brien Championship Trophy (NBA Playoffs Trophy). Check out our NBA Playoffs 2019 Odds, News & Analysts.

Here at MyBookie we offer season long NBA Championship Odds, and all the betting action on the NBA Finals during the Final Playoff Series, from Live in-play betting to exclusive props, so come join us and add to the excitement of the NBA Finals Championship at MyBookie.


Top NBA Betting Picks of the Week – November 18th Edition
In a bit of a surprise move late last week, the struggling Portland Trail Blazers signed future Hall of Famer Carmelo Anthony to a one-year, non-guaranteed contract. Melo was released after just 10 games last season with Houston and couldn't find a taker. Not sure Anthony has much left in the tank, but the Blazers needed help in the frontcourt after losing Zach Collins for around four months following shoulder surgery.
Here's a look at two intriguing early-week matchups around the NBA – including one involving Melo's Blazers. Check back for Mybookie NBA odds.
Top NBA Betting Picks of the Week – November 18th Edition
Portland Trail Blazers vs New Orleans Pelicans
First meeting of the season between the teams and the Pelicans remain without superstar rookie Zion Williamson. He's progressing but still not likely to play until early December. This could be Carmelo Anthony's debut with Portland. The Blazers are hopeful that Anthony can bring an immediate presence to a locker room that needs a jolt. The only cost for the Blazers here is financial, as adding a 15th player will only increase what is already the NBA's highest luxury-tax bill.
Losing Zach Collins to injury exposed Portland's weak depth chart behind him at power forward. Anthony Tolliver got the first crack at replacing Collins, but the veteran stretch 4 hasn't been able to find the target this season. Tolliver is just 8-of-33 (24.2%) from 3-point range and has made but two 2-pointers in 193 minutes of action.
Numbers & Injuries
New Orleans is banged up. In addition to Williamson being out, Jahlil Okafor is dealing with an ankle injury, Brandon Ingram a knee injury and Derrick Favors an ankle problem.
Portland swept the season series against New Orleans in 2018-19, 3-0. Damian Lillard averaged 24.7 points (42.6% FG, 40.0% 3-PT, 90.0% FT), 5.3 rebounds, 7.0 assists and 1.3 steals. CJ McCollum averaged 17.0 points (50.0% FG, 40.0% 3-PT, 63.6% FT), 4.3 rebounds and 3.7 assists. Jrue Holiday averaged 18.5 points (50.0% FG, 12.5% 3-PT, 80.0% FT), 2.0 rebounds, 8.0 assists and 2.0 steals for New Orleans.
In three games against Portland last season as members of the Lakers, Ingram (who might return) averaged 13.7 points, 4.0 rebounds, 1.7 assists and 1.3 steals. Josh Hart averaged 12.3 points on .591 shooting from the floor, including .538 shooting from three-point range, 3.0 rebounds, 1.3 assists, 1.3 steals and 1.7 blocks.
Pels coach Alvin Gentry is 13-28 (.317) all-time against the Trail Blazers. Portland's Terry Stotts is 20-14 (.588) all-time against the Pelicans.
Boston Celtics vs Los Angeles Clippers
The game NBA Betting game of the week and a potential Finals preview. It's the first of two meetings this season … unless of course they do meet in the Finals. The Clippers have won the past three in the series.
L.A.'s Paul George is off to a roaring start, scoring 70 points in just 44 minutes of action, but the Clippers won't hesitate to be safe with him. Prior to Saturday's game against the Hawks, coach Doc Rivers said that he's not sure how long it will take for George to get his timing and conditioning down. His timing looks impeccable, but the conditioning is not quite there yet.
In last week's win over the Pelicans, George's 33 points were the fourth-highest scoring Clippers debut in franchise history. George also became the first player in NBA history to score 30+ points in under 25 minutes in a team debut. George became one of 30 active players to collect 12,000 career points. s. The previous fewest minutes for a 30-point game in a team debut was 27:28 by Bobby Portis with the Wizards (30 PTS, 2/8/19).

Clippers coach and President of Basketball Operations Doc Rivers served as head coach of the Celtics for nine seasons (2004-13), winning the 2008 NBA Championship.
Numbers & Injuries
The Clippers currently lead the NBA in bench scoring (51.4 ppg) and bench rebounds (21.2) and rank fourth in field goal percentage (47.5%), which is why they are a good NBA Betting option. L.A. has outscored their opponents' bench in 11 of 13 games this season. The dynamic duo of Lou Williams and Montrezl Harrell are once again both in the top 10 in the NBA in bench scoring. Williams ranks first in the NBA in bench scoring (21.0 ppg) and Harrell currently ranks seventh in bench scoring (16.8 ppg).
Boston forward Gordon Hayward (broken left hand) said that once his bones heal his return will be a question of pain tolerance. He broke his left, non-dominant hand, so that might help reduce his pain when he is cleared to play. He's also wearing a splint which can be removed when he exercises, and sounded optimistic about his rehab. "[A]ll things considered it's not that bad and should be healed up pretty nicely pretty soon," he said. The initial timetable had him out until late December.
Expert NBA Betting Picks
Back Blazers and Clippers.
---
2019 NBA Basketball Betting News
The Indiana Pacers started slowly this season with All-Star guard Victor Oladipo out recovering from injury, but the Pacers are rolling now on a four-game winning streak as they make their lone visit of the season Friday to the Houston Rockets, which is favored on the Mybookie NBA odds. How to Bet Pacers vs Rockets NBA Odds & Game Info
Read More
0 comments
---
2019 NBA Championship Odds | MyBookie Online Sportsbook
NBA Finals Championship Betting, Finals Playoff Spread & Total Lines
Eastern Division NBA Teams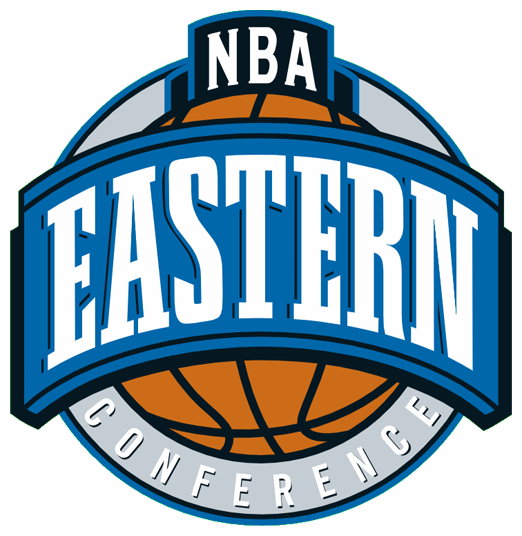 Western Division NBA Teams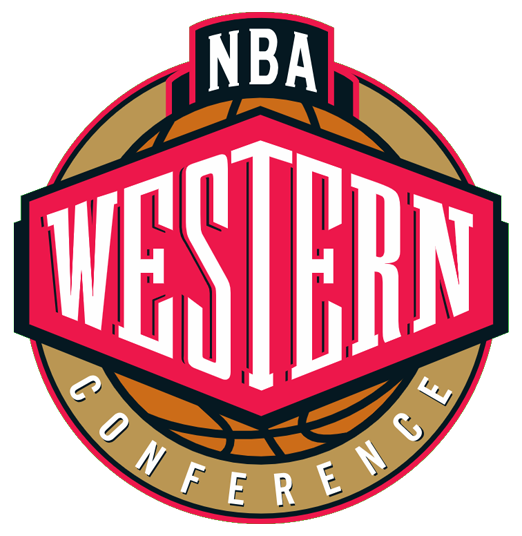 NBA Betting Experiences @ MyBookie
4.7 out of 5 stars (based on 295 reviews)
NBA Basketball Reviews
Good Sportsbook
Sportsbook is very good with live betting and up to date odds. Only reason it doesn't get a five star is because it doesn't always offer all games any given night and sometimes take a little long to pay out a win. Other than that everything else is good!
Response from MyBookie Online Sportsbook
Hey Pat,
We appreciate the feedback! We strive to offer as many lines as possible for all sports. If there are any specific events you think we need more variety of, please let us know by contacting customer support.
Yes
It is a nice site but could be better.
Very user friendly
I love the site because of how easy it is to maneuver
Response from MyBookie Online Sportsbook
Thanks for taking the time to share your thoughts and feedback with the MyBookie family.
Review
Excellent Bonus and play opportunity. Only complaint is the time it takes to payout withdrawals and to payout plays compared to other sites. Customer service is excellent
Response from MyBookie Online Sportsbook
We're so glad that you are enjoying the site, all that it has to offer and thanks for the feedback about our customer service. About the concern of the payouts, they have a 2 business day review time; however, the fastest method is Bitcoin which only takes 24 hours to receive after it has been approved. However, we'll be more than glad to take this into consideration to continue improving our payout time frames.
Love this site it's so convenient and easy to use
Great sports book always live and easy to use
Response from MyBookie Online Sportsbook
We're so glad that you are enjoying the site and all that it has to Offer! Thanks for being part of our MyBookie Family.
MyBookie is the Best
I have used many different books in the past, including other bitcoin books. My bookie is simply the best. With the great interface, to a wide variety of games (including live) to wager there is simply no better book than MyBookie. If you are interested in prop-bets as well I believe mybookie is the best for this as well with the best PropBet selection I have seen on any book.
Response from MyBookie Online Sportsbook
Thank you for your response and kind words. We are glad you enjoyed your experience with MyBookie!

Write a Review
All Reviews