NHL Playoff Odds, NHL Playoff Lines | 2020 Stanley Cup Playoffs Betting
NHL Playoff Odds, NHL Playoff Lines | 2020 Stanley Cup Playoffs Betting
There are currently no lines available for this sport. Either there are no odds open to bet on, or the sport is not in season at this time. You can check back soon or bet on any of the online sportsbook lines and betting odds listed below:
NHL Playoffs Betting Odds &
Stanley Cup Playoff Lines

---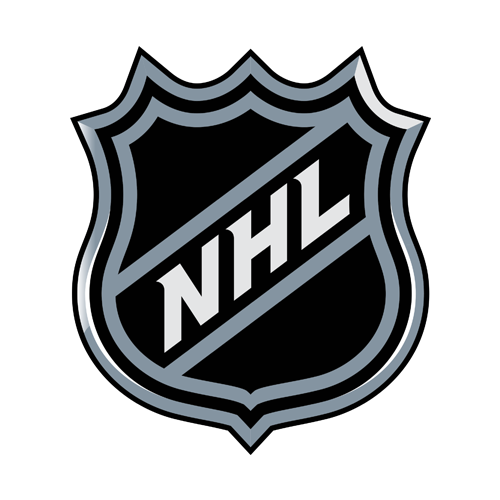 ---
The NHL Playoffs are a betting favorite, the pinnacle of hockey betting is the NHL Playoffs and what makes them the much more interesting for betting on, Each NHL series is played in a 2–2–1–1–1 format series price odds combined with the nature of the NHL home-ice advantage there is always value to be found.
NHL Playoffs are a 7 game series between 16 teams across the two Eastern and Western conferences, the higher ranked team starts off by playing the first two games at home, then the next 2 are home games for the lower teams, then the series will swing back and forth between cities for the final three games. This order is also used for the Stanley Cup Playoffs which is the last game which decides the NHL Stanley Cup winner each year.

Top NHL Betting Picks of the Week – November 18th Edition
The Pittsburgh Penguins have lost superstar and former Hart Trophy winner Sidney Crosby for at least the next six weeks following surgery to repair a core muscle injury. Crosby might not be the NHL's best player any longer but still is its most recognizable and still fantastic.
A six-week timeline would have him back in the lineup just after Christmas, which would have him out for 18 games. Here's a look at two intriguing early-week matchups. Check back for Mybookie NHL odds before placing your ticket.
Top NHL Betting Picks of the Week – November 18th Edition
Tampa Bay Lightning vs St. Louis Blues
When: Tuesday, 8 PM ET
TV: NBC Sports Network
Live Stream: NHL.tv
Entering last season's playoffs, the Tampa Bay Lightning were heavy favorites to win the second Stanley Cup in franchise history after a record-setting regular season. The Bolts were stunned in the first round of the playoffs by Columbus. St. Louis had the NHL's worst record as late as Jan. 3 last season but wasn't the same after that and would storm its way to the first Stanley Cup title in franchise history. Not impossible these teams met in this summer Stanley Cup Finals, although the Bolts are underachieving so far.
Tampa Bay had a three-game winning streak snapped Saturday in a 4-3 home upset loss to the Winnipeg Jets. Steven Stamkos had the 400th goal of his career in the loss. The 29-year-old Stamkos is the ninth active player and 98th overall to reach the milestone. It took Stamkos 763 regular season NHL games to score 400 goals.
That's the second least total of games amongst active NHL players. Alexander Ovechkin took 634 games to reach that milestone. Of retired players to score 400, Wayne Gretzky was the fastest at 436 games, followed by Mike Bossy (506), Mario Lemieux (508), Brett Hull (520) and Jari Kurri (608). Stamkos has points five consecutive games.
Reigning Vezina Trophy winner Andrei Vasilevskiy stopped 23 of 26 shots in the loss. Vasilevskiy has allowed at least three goals in four of his last five starts.
Why the Blues should be your NHL Betting pick?
St. Louis lost its third game in a row Saturday, 4-1 to the Ducks. Jordan Binnington saved 21 of 24 shots in the loss. Binnington's run of three straight starts where he's allowed two or fewer goals has come to an end. He's 9-3-4 with a 2.40 GAA and .919 save percentage in 16 contests this season.
Oskar Sundqvist was fined $7,392.47 for charging Anaheim's John Gibson. Sundqvist got a two-minute penalty for the charge and another two minutes for roughing Nicolas Deslauriers after the hit on the Anaheim goaltender.
Last season, the Blues won both games against the Lightning, each by one goal. The game in St. Louis was late in the regular season and by a 4-3 score. Vladimir Tarasenko had a goal and an assist, and Binnington made 39 saves as the Blues snapped Tampa Bay's seven-game winning streak at the time. Robert Thomas, Alexander Steen and Brayden Schenn also scored for St. Louis. The Blues jumped in front with three goals during a quick scoring flurry in the first period.
Washington Capitals vs New York Rangers
When: Wednesday, 8 PM ET
TV: NBC Sports Network
Live Stream: NHL.tv
Second meeting of the season between these rivals. On Oct. 18 in Washington, D.C., the Capitals prevailed 5-2. Washington defenseman John Carlson had three assists and T.J. Oshie scored two power-play goals. Carlson assisted on one of Oshie's goals and scores by Nic Dowd and Michal Kempny. Oshie got credit for his first power-play goal when Rangers defenseman Marc Staal knocked the puck into his own net. He deflected Carlson's point shot past New York goaltender Henrik Lundqvist for his second. Braden Holtby stopped 26 of 28 shots for Washington. The Capitals have won seven in a row against the Rangers.
Washington entered the week off a 3-2 shootout upset win in Boston on Saturday. Boston led 2-1 when the Capitals pulled Holtby for an extra skater with about 85 seconds left in the third period. They quickly established possession in the Bruins zone, then tied it when Oshie converted on Evgeny Kuznetsov's pass from behind the net.

Holtby turned aside 21 of 23 shots. He held the Bruins to a single goal in five shootout rounds. That extended his winning streak to six starts. Travis Boyd had the other regulation goal for Washington. Nicklas Backstrom, Brendan Leipsic, Kuznetsov, and Carlson each registered an assist.
Why the Rangers should be your NHL Betting pick?
The Rangers lost its second in a row Saturday, 4-3 at Florida. Lundqvist stopped 26 of 30 shots. Lundqvist has allowed at least four goals in three straight starts. He has a 3.54 GAA and .905 save percentage in 11 contests this season. Artemi Panarin had a goal and assists. Panarin's point streak is now at 11 games.
Center Mika Zibanejad (upper body) could return to action for Wednesday's game. Zibanejad has been out since October 27 and when he left, he had four goals and 11 points in only nine games. Stay tuned.
Expert NHL Betting Picks
Back the Blues and Capitals.
---
2020 NHL Betting Odds, Recent NHL History, NHL Stanley Cup Playoff Lines & News
We offer the latest NHL Game Odds, National Hockey League Live Odds, team totals, spreads and lines. The latest NHL team stats, NHL Futures & Specials, News & other info on the National Hockey League and the Stanley Cup.
Matchup of the night on Friday in the NHL is an Original Six game between bitter rivals as the Boston Bruins make their last visit of the regular season to the Toronto Maple Leafs, who are slightly favored on the Mybookie NHL odds with the Bruins on a four-game losing streak – although Toronto is struggling too. How to Bet
Read More
0 comments
---
2020 NHL Playoffs Betting | MyBookie Online Sportsbook
NHL Odds, Playoff Spread & Total Lines
Eastern Conference NHL Teams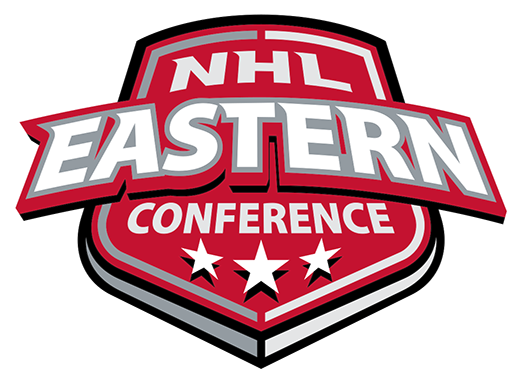 Western Conference NHL Teams

NHL Playoff Betting Experiences @ MyBookie
4.8 out of 5 stars (based on 166 reviews)
Latest NHL Hockey Reviews
Very user friendly
I love the site because of how easy it is to maneuver
Response from MyBookie Online Sportsbook
Thanks for taking the time to share your thoughts and feedback with the MyBookie family.
Love this site it's so convenient and easy to use
Great sports book always live and easy to use
Response from MyBookie Online Sportsbook
We're so glad that you are enjoying the site and all that it has to Offer! Thanks for being part of our MyBookie Family.
They payout is always solid I know I could trust my bookie
Response from MyBookie Online Sportsbook
On behalf us all at MyBookie we will like to thank you for sharing this great review about the website.


Write a Review
All Reviews