new york rangers
New York Rangers Odds | 2019 NHL Betting Lines
New York Rangers Odds | 2019 NHL Betting Lines
There are currently no lines available for this sport. Either there are no odds open to bet on, or the sport is not in season at this time. You can check back soon or bet on any of the online sportsbook lines and betting odds listed below:
new york rangers Schedule
No schedule available
new york rangers Standings
No standings available
Roster
No roster Available
new york rangers Injuries
No injuries reported
Most recent posts
New York Rangers Odds

---

2019 New York Rangers Headlines, Best Lines
| | |
| --- | --- |
| Conference | Eastern |
| Division | Metropolitan |
| Founded | 1926 |
| History | New York Rangers (1926–present) |
| Arena | Madison Square Garden |
| Stanley Cups | 4 (1927–28, 1932–33, 1939–40, 1993–94) |
| Conference Titles | 2 (1993–94, 2013–14) |

Rangers, Stars, Avalanche and Predators Have Major Changes
The first week of free agency led to some shifts in both the Eastern Conference and Western Conference. Check out what happened in the NHL this past week! And be sure to keep on the lookout for updated NHL odds this next season!
NHL Updates of the Week – July 5th Edition
New York Rangers become respectable again
The New York Rangers drafted a ready for the NHL right now player in Kaapo Kakko with the second pick. This past Monday, they pulled another big move by signing Artemi Panarin away from the Columbus Blue Jackets.
Panarin is a big reason the Blue Jackets made it all the way to the Eastern Conference Finals. He accumulated 87 points made up of 28 goals and 59 assists. Without Panarin, the Jackets wouldn't have swept favored Tampa Bay in Round 1.
Now, he's a New York Ranger. NYR shelled out a ton of dollars for Panarin's services. The contract, 7-years for $81.5 million, makes Panarin the top paid left-winger in the league. Did the Rangers make a good deal?
They most definitely did. Not only will Panarin and Kakko help the Rangers to become respectable again, but by handing Panarin the contract, they kept him away from the rival New York Islanders. That makes the Rangers, possibly, the top team in New York again. Good news for a storied franchise that finished with a 32-36 record and only ahead of the New Jersey Devils in the Metropolitan Division.
Dallas Stars improved their scoring
The Dallas Stars pushed eventual Stanley Cup champs St. Louis to 7 games in the Western Conference Semifinals this year. Dallas did that by leaning on a defense that only allowed 2.44 goals per game. That was second in the National Hockey League.
Dallas averaged 2.55 goals per, though. That ranked twenty-eight in NHL. They had to get more scoring. The Stars didn't spend a ton of money by signing 34-year-old former Shark Joe Pavelski to a 3-year $21 million deal. Pavelski might be north of 30, but he still racked up 64 points last year.
Pavelski had 38 goals and 28 assists. He could be the player the Stars need to get some separation on the scoreboard. They played in way too many 1-goal games during the regular season and playoffs. With Pavelski, if he stays healthy, Dallas should be on the short list of contenders to win the Western Conference.
Colorado Avalanche are on that list as well
Also on that list most definitely will be the Colorado Avalanche. The surprise Avalanche, they battled St. Louis in the Western Conference Finals this past season, moved up in Round 1 to draft defenseman Bowen Byram.
Colorado didn't have a bad defense last season, allowing 2.98 goals per. The defense should be much better this season with Byram on the ice. The Avalanche bolstered their bench with Pierre-Edouard Bellemare and Joonas Donskoi. Colorado is looking to make a Stanley Cup run this season.
Nashville adds scoring but gives up defense
The Nashville Predators traded away 2013 James Norris Memorial Trophy winner P.K. Subban to free up cap space to sign Matt Duchene. Duchene scored 31 goals and dished 39 assists for 70 points this past season. He most definitely will help the Predators on the scoreboard, but will he help Nashville get to the Stanley Cup?
Duchene and Panarin played together last season and the Blue Jackets couldn't get by the Boston Bruins. On paper, it looks like Nashville made the right move. The Stars beat the Preds in the playoffs. They improved their offense by not sacrificing their defense.
The Predators might not have done that by signing Duchene. We shall see.
Have a great week!
---
New York Rangers Recent History, News & Betting Odds
We offer the latest New York Rangers Game Odds, Rangers Live Odds, This Weeks New York Rangers team totals, spreads and lines. The latest New York team stats, NHL Futures & Specials, including New York Odds the Rangers Winning the NHL Stanley Cup, New York NHL News & other info on the New York Rangers. So what are you waiting for Signup and Bet on the New York Rangers Today!
The first week of free agency led to some shifts in both the Eastern Conference and Western Conference. Check out what happened in the NHL this past week! And be sure to keep on the lookout for updated NHL odds this next season! NHL Updates of the Week – July 5th Edition New York Rangers become respectable again The New
Read More
0 comments
---
Sports in the State of New York
---
New York Rangers Betting Odds | MyBookie Sportsbook & Online Casino
NHL Hockey Odds | 2019 Current NHL Betting Lines
Eastern Conference NHL Teams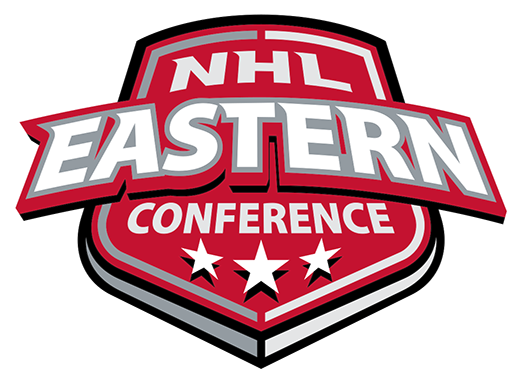 Western Conference NHL Teams

NHL Betting Experiences @ MyBookie
4.7 out of 5 stars (based on 295 reviews)
Latest NHL Reviews
Good Sportsbook
Sportsbook is very good with live betting and up to date odds. Only reason it doesn't get a five star is because it doesn't always offer all games any given night and sometimes take a little long to pay out a win. Other than that everything else is good!
Response from MyBookie Online Sportsbook
Hey Pat,
We appreciate the feedback! We strive to offer as many lines as possible for all sports. If there are any specific events you think we need more variety of, please let us know by contacting customer support.
Yes
It is a nice site but could be better.
Very user friendly
I love the site because of how easy it is to maneuver
Response from MyBookie Online Sportsbook
Thanks for taking the time to share your thoughts and feedback with the MyBookie family.

Write a Review
All Reviews